Pet Minders offers the following services:
Dog Walking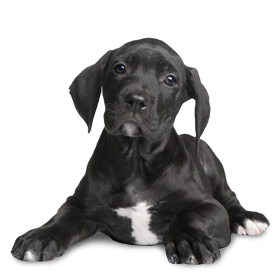 These walks are designed for dogs that need a potty break, exercise or just a nice walk and attention while you are at work. A typical walk lasts 20 minutes and is scheduled between the hours of 11AM and 2PM.
However, our clients aren't all typical.
We service many professionals that work crazy hours and need an earlier or a later walk. We have clients who work very long hours or have dogs that need more frequent potty breaks so we walk these dogs twice per day. We also have clients that would like a longer walk for active dogs so we now offer walks up to one hour in length.
For you corporate types these walks can be scheduled Monday thru Friday. If you are a medical professional or have a varied schedule we also offer sporadic dog walks that can be scheduled 2-4 times per week.
For dogs who aren't good walkers this time can also be spent playing in your yard.
---
Vacation Visits
We believe that your pets are the most comfortable when they are home. Hiring a professional pet sitter to visit your pets in your home ensures that they stay on their daily routine and they always receive one-on-one attention.
All of our visits with dogs in the house include walks or playtime in the backyard if you prefer, feeding, refreshing water and petting and cuddling time.
Our visits with cats in the house include feeding, refreshing water, litter box cleaning and playtime or just a sit and petting time with the kitties. We let the cats tell us what they like!
Having a professional pet sitter come to your home also includes the benefit of us bringing in mail, newspapers and packages. We can also rotate lights and blinds for additional security and water plants if needed.
Sitters will communicate with you per your instructions. Some clients just want to be contacted in an emergency and others want texts after each visit. Just let us know your preference.
---
Overnight Stays
We offer overnight stays for clients who want a professional pet sitter to spend the night with their pets when they travel. All overnight stays are in your home.
The pet sitter arrives at your home in the early evening and walks the doggies, feeds everyone, cleans litter boxes, gives medications, etc. The sitter then sits and pets and plays with everyone until bedtime. At bedtime the dogs are let out/walked for the late night potty break and then everyone goes to sleep.
In the morning the doggies are walked again, everyone is fed and kitties needs taken care of before the sitter leaves for the day. Overnight sits are a minimum of a 12 hour stay and includes the equivalent of 3 separate visits plus having the sitter sleep in your home with your pets.
If your doggies have special needs or need a mid-day walk that can be added as a separate visit to an overnight stay.